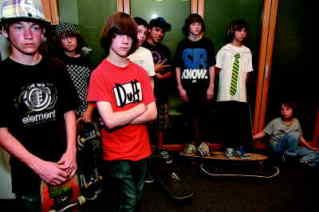 So, I previouly wrote a letter to the Spokesman, arguing against those who would reject skateboarders out of hand, and argued in favor of a new skate park. Aparrently I was not the only one who felt this way, as last week Monday some of Wilsonville's skateboarders and their families came to the city council meeting to argue in favor of a skate park. I can't give any specific information on what was covered, as video of City Council meetings are only available through their cable access channel, which, as is the nature of the beast, you can only have access to if you have a cable subscription, and the Work Session isn't covered. Consequently, if you don't have a cable subscription (or instead have Satellite or FIOS TV), then you can't watch the meeting if you weren't able to attend. No, there isn't any streaming video available.
Isn't transparency in government great?
Fortunately, the Wilsonville Spokesman did an article about the meeting, so I was able to find out some of what was discussed, and the discussion at the council meeting lead to a seperate meeting with council members Stephen Hurst and Michelle Ripple, as well as representatives of the parks department to discuss what actions skateboarders and their families (and me) can do to get a skate park together. I managed to get enough notice on this one (8 hours notice – from the article in the Spokesman) to attend this one.
Continue reading "Fighting For A Skate Park Part II – Electric Boogaloo"